---
Through my art I create a mystical experience;
Each painting inspires healing and personal transformation.

---
art retreats 2023 – 2024
ITALY – SPRING 2023: SOLD OUT
---
ITALY – AUTUMN 2023: (sold out)
---
SOUTHERN FRANCE – AUTUMN 2024: AVAILABLE SPOTS
---
Exhibitions & Shows 2022
Please contact me if you'd like an invitation to one of my exhibitions, or sign up to my newsletter to stay updated on all my upcoming shows.
---
featured in British Vogue october – december issues, & vanity fair uk november-February editions
---
exhibitions and shows 2022-2023
---
Are you looking to collect a unique piece of art?
collect my original ARTWORK
"A portrait by Katrina is a true and amazing gift to yourself. Profound and deep layers of my soul were revealed. Not only is she an amazing artist but also a very gifted channel." – J. Loeffen
---
---
Are you looking for a beautiful and empowering talisman?
shop my mystic jewelry
---
Do you wish to grow on your creative journey?
Take a look at my latest online workshops
"I'm thankful for Katrina for believing in me. She's a wonderful and loving guide, and taught me to paint beyond my fears, to defeat the voice inside my head that kept saying "I can't do it". I learned that every creation is beautiful because it comes from our hearts and has it's own story to tell." – R. Ann
---
join me on instagram to stay updated with all my latest news
---
JOIN MY FACEBOOK CREATIVE COMMUNITY!
Join my supportive community where creatives can connect and grow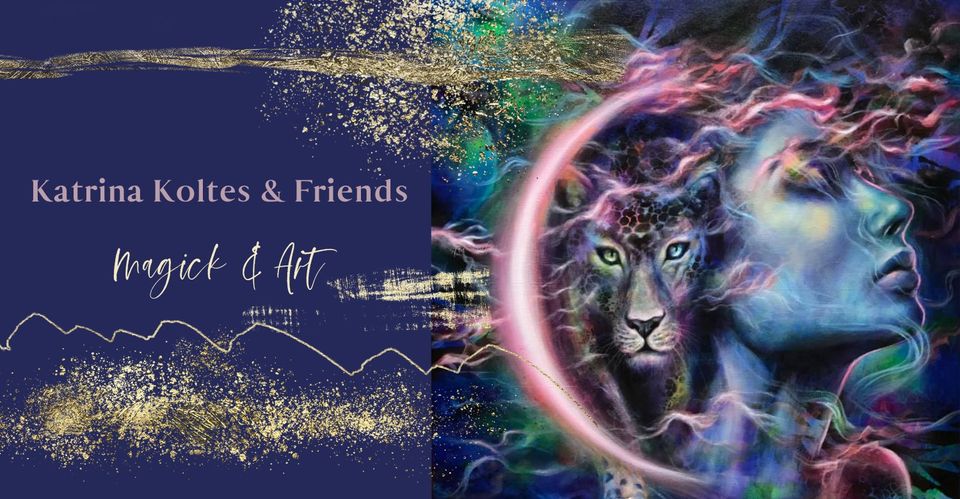 ---
let's connect!
Would you like to be the first to know about my new releases, giveaways, free tutorials?
I would love to connect with you!
And as a welcome gift, I would like to gift you 20% off all my online workshops and access to all my subscriber tutorials!