I am an artist who expresses the magic and power of life in my creations.
---
New original art
Soul POrtal Series
---
All of my art, jewelry, teachings, and sessions come from the healing journey I have been through.
My intention is to help others connect with their inner power and unique voice.
Let's light up the world with our art!

What people are saying
"I'm thankful for Katrina for believing in me. She's a wonderful and loving guide, and taught me to paint beyond my fears, to defeat the voice inside my head that kept saying "I can't do it". I learned that every creation is beautiful because it comes from our hearts and has it's own story to tell." – R. Ann
---
Are you looking for a beautiful and empowering talisman?
Shop my magical Mystic Jewelry collection.
---
Do you wish to grow on your creative journey?
Take a look at my latest online workshops. Register now!
latest classes
---
Are you looking for guidance and soul activation?
Take a look at some of my popular sessions. Reserve yours now!
soul sessions
What people are saying about these sessions
"A soul portrait by Katrina is a true and amazing gift to yourself. Profound and deep layers of my soul were revealed. Not only is she an amazing artist but also a very gifted channel and reader. The extensive reading that accompanied the portrait was a great addition to the painting. And the sacred time and space that Katrina holds during the reading are of great worth." – J. Loeffen
---
JOIN MY FACEBOOK CREATIVE COMMUNITY!
This is a supportive community with like-mined souls where we creatives can connect and grow together!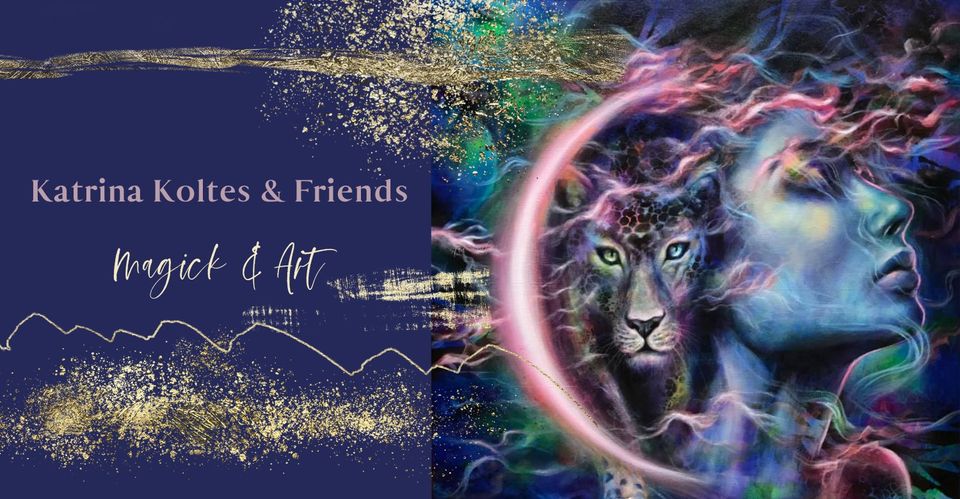 ---
---
---
let's connect!
Would you like to be the first to know about my new releases, giveaways, free tutorials?
I would love to connect with you!
And as a welcome gift, I would like to gift you 20% off all my online workshops and access to all my subscriber tutorials!