---
Through my art I create a mystical experience;
Each painting inspires healing and personal transformation.

---
art retreats 2023 – 2024
ITALY – AUTUMN 2023: (sold out)
---
ITALY – spring 2024: booking now open
---
SOUTHERN FRANCE – AUTUMN 2024: AVAILABLE SPOTS
---
Exhibitions & Shows 2022
Please contact me if you'd like an invitation to one of my exhibitions, or sign up to my newsletter to stay updated on all my upcoming shows.
---
OUttstanding artist reality show now live!
watch my journey as a contestant and become an insider in the "outstanding artist" show with MAI here:
or watch the first epidode here:
---
featured in British Vogue october – december issues, & vanity fair uk november-February editions
---
exhibitions and shows 2022-2023
---
Are you looking to collect a unique piece of art?
collect my original ARTWORK
"A portrait by Katrina is a true and amazing gift to yourself. Profound and deep layers of my soul were revealed. Not only is she an amazing artist but also a very gifted channel." – J. Loeffen
---
Are you looking for a beautiful and empowering talisman?
shop my mystic jewelry
---
Are you looking for guidance and healing?
book a soul session with me
"Katrina is so incredibly insightful! She revealed much wisdom to me and helped me connect deeper to my guides.
Her reading was very thorough and detailed. Through her messages, I was able to understand myself and my path on a whole new level. " – Ivy Newport for Akashic Record Reading
---
Do you wish to grow on your creative journey?
Come create with me
"I'm thankful for Katrina for believing in me. She's a wonderful and loving guide, and taught me to paint beyond my fears, to defeat the voice inside my head that kept saying "I can't do it". I learned that every creation is beautiful because it comes from our hearts and has it's own story to tell." – R. Ann
---
join me on instagram to stay updated with all my latest news
---
JOIN MY FACEBOOK CREATIVE COMMUNITY!
Join my supportive community where creatives can connect and grow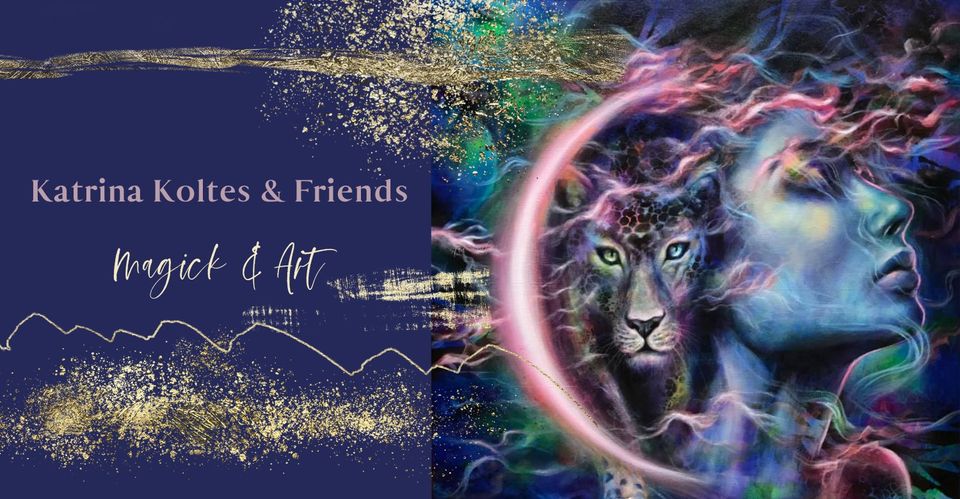 ---
let's connect!
Would you like to be the first to know about my new releases, giveaways, free tutorials?
I would love to connect with you!
And as a welcome gift, I would like to gift you 20% off all my online workshops and access to all my subscriber tutorials!